Il futuro del blues acustico italiano arriva dalla Sardegna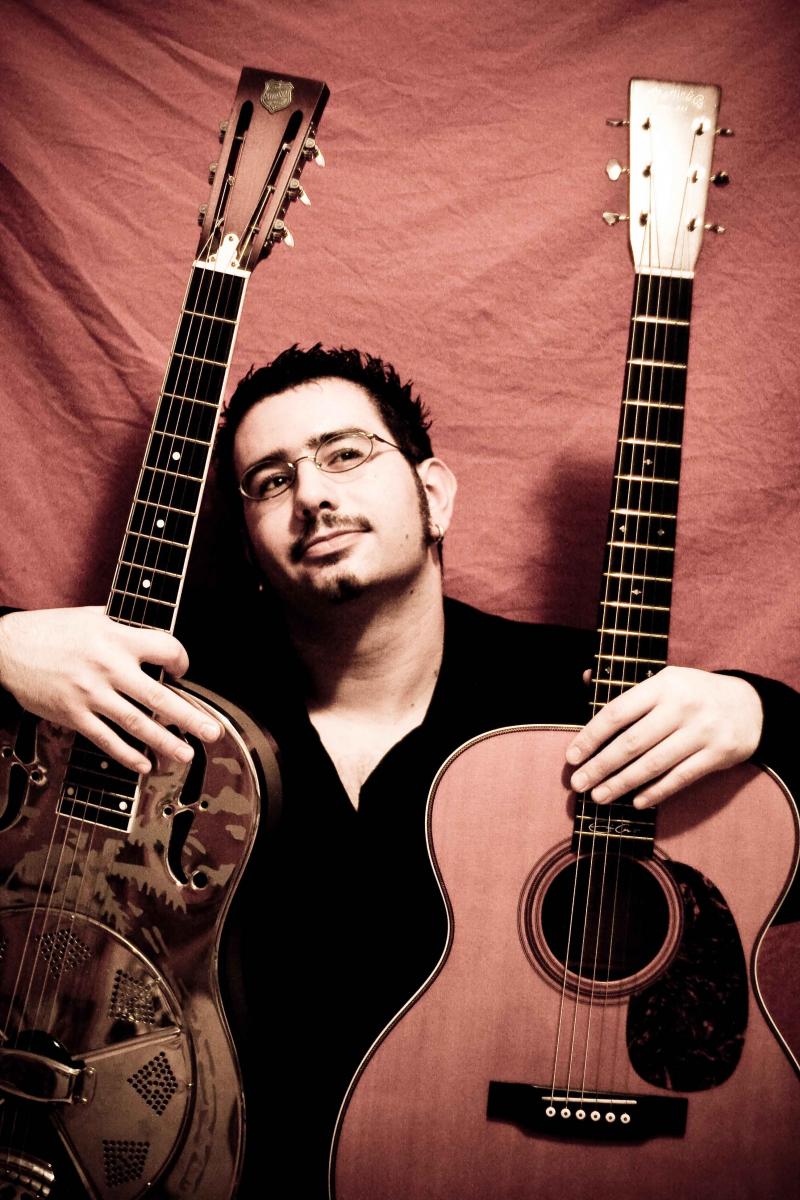 Per la prima volta Francesco Piu è al FolkClub. Ci arriva in trio, scortato da Pablo Leoni alla batteria e Davide Speranza all'armonica, con il suo fresco talento e con un nuovo album di inediti in uscita a inizio 2012.
Il futuro del blues italiano arriva dalla Sardegna, questo giovane chitarrista autodidatta, armonicista e cantante, presentandosi in versione solitaria ha già saputo stupire gli spettatori di festival prestigiosi quali l'International Blues Challenge di Memphis (dove si è esibito come rappresentante dell'Italia dopo aver vinto le selezioni nazionali) e il Pistoia Blues. Ha aperto per il padre del british blues John Mayall, duettato con artisti del calibro di Tommy Emmanuel, è stato due anni in tour come chitarrista di Davide Van De Sfroos e come opening-act ha fatto parte del fortunato tour della Treves Blues Band Blues In Teatro. Una miscela esplosiva di blues, funky e soul in chiave acustica, questa la formula magica del sound di Francesco Piu, un prodigioso one-man-band che viene definito dalla rivista Guitar Club una vera e propria forza della natura!. Accompagnando la propria voce con strumenti quali chitarra acustica, dobro, weissenborn, banjo, lap steel e armonica, Francesco si è ritagliato uno spazio di rilievo nel panorama del blues italiano ed internazionale. Partecipando ai più importanti festival del genere (Narcao Blues, Trasimeno Blues,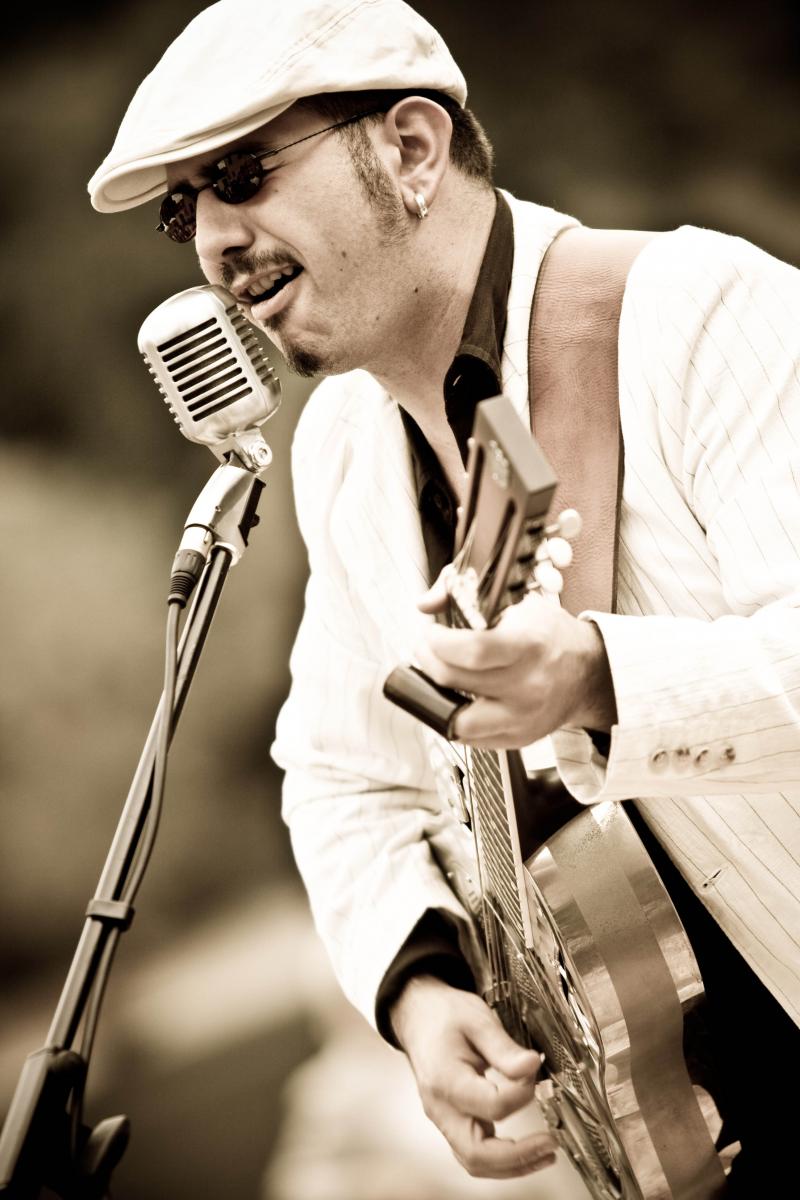 Magic Blues, Santa Blues de Tenerife, Blues au Chateau, Salaise Blues per citarne alcuni) ha aperto anche concerti per grandi artisti quali Jimmie Vaughan, Robert Cray, Charlie Musselwhite, The Derek Trucks Band, The Fabulous Thunderbirds, Sonny Landreth, Joe Bonamassa, Larry Carlton, Eric Bibb e calcato il palco con artisti del calibro di Roy Rogers, Guy Davis, Sandra Hall, Kevin Welch, Andy J.Forest, Sugar Blue, Keith Dunn, Eugenio Finardi e molti altri. Nel 2003 è primo premio al concorso Blues From Sardinia al Narcao Blues Festival, nel 2008 è primo premio al Out of the Blue's di Samedan (SWI) e nel 2011 si aggiudica il prestigioso Premio Maria Carta. Ha all'attivo due album a suo nome. Il primo (Blues Journey - 2007) è interamente suonato da Francesco; il secondo, Live at Amigdala Theatre (2010) è in trio con il magistrale supporto di Pablo Leoni a batteria e percussioni e Davide Speranza all'armonica, e si aggiudica la palma di Miglior CD del 2010 alla II edizione del Premio Nazionale Radio Trampa, dedicato alle produzioni indipendenti. Al FolkClub Francesco ci farà ascoltare in anteprima il suo nuovo lavoro discografico. Travolgente!